Sing along with Siku in the highlands of Peru.  Drum along with Haja as she learns to trust her heartbeat and fly for the first time.
Musical Tales for Modern Minds is a globally-inspired musical storytelling experience  that introduces key music concepts to young children. The original music and uplifting stories are inspiring for the whole family.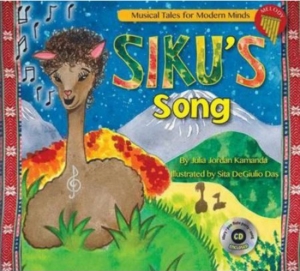 Based on the popular storybook series, Musical Tales for Modern Minds presents original music and stories by singer/songwriter Julia Jordan Kamanda. Young dancers and vocalists from Imani Edutainers and  J3 Music Studios are featured in the vibrant, interactive performance.
If you are interested in bringing Musical Tales for Modern Minds to your local theater, school, or community center, please contact us.