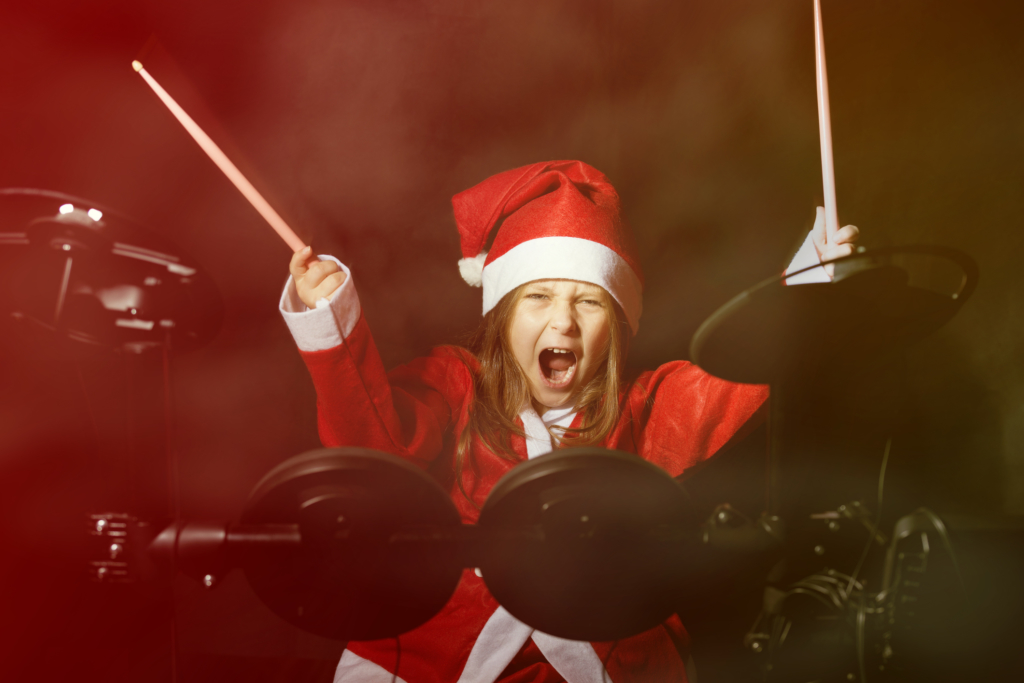 I started this series with a post about musical gifts for toddler and preschool age children.
For this post we are talking about elementary school-aged children. The selections I made here are great quality items with a low cost. Children don't always take care of their belongings, so in my mind it's not the best idea to purchase the higher-priced, highest-quality items if they could potentially be dropped down the stairs on any given day. Their interests shift day to day as well. I would recommend purchasing musical items that are easy to engage with and don't require a ton of effort.
For Kids Age 5 – 10
Elementary-age kids are starting to be drawn to certain things on their own: sports, drawing, reading, building legos, singing, drumming on tables, whatever. Gifts that have the most lasting impact encourage creative impulses, whatever they may be. It's also the perfect age to expose your child to something new that maybe they have never interacted with. The benefits of interacting with music and the arts from an early age are numerous (here are a few to get you caught up).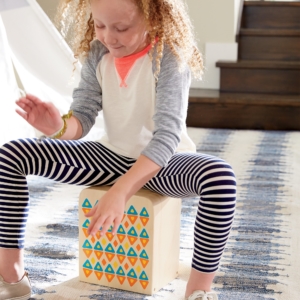 What I like about this is that it is a small-scale cajon drum! Because you sit on it to play you are using your whole body to interact with this instrument. It's the perfect gift for the little drummer who can't help but constantly drum on tables, couches, books, anything he can get his hands on. Land of Nod makes high quality toys so I trust the quality of wood and design. I bet it would last a long time and hey, it's better than than the sound of banging on pots and pans amiright?!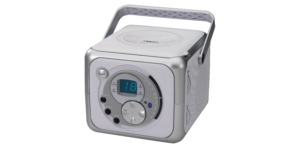 Here is one that I like from Target because it has both CD player and bluetooth. Not everyone uses CDs anymore but 1. they have a wider bandwidth then mp3s so they sound way better; and 2. I know you have CDs hiding around your closets somewhere. Give your child one of these and let them go through your CD collection (making sure to pull out Foxy Brown or Marilyn Manson or whoever else you don't want your child to hear yet). Whatever way your family consumes music, this speaker with support that medium. If you prefer Spotify playlists than your child can pull up their favorite KidzBop compilation and pair it to this speaker. You can also plan playlists for sleeping, homework time, mornings, etc.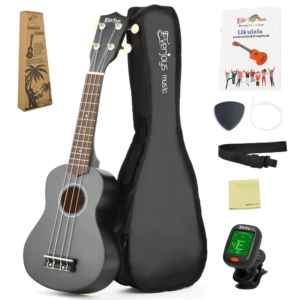 Ukuleles are starting to replace the recorder in schools as a child's first instrument. It's very easy to learn how to play and it doesn't take long to learn songs that can be sung and shared with others. A gift like this would be fun for the whole family because you could very quickly play and sing songs you all love. What I like about the starter pack above is that you get a book for learning, tuner, pick, gig bag, and a strap.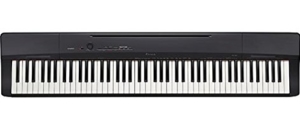 The Casio Privia is a great first keyboard. It lightweight and thin, so it can fit easily in a bedroom. It's also has weighted keys and a superior sound. Weighted keys are important because it feels close to a real piano, which allows for more nuance while playing. To get a keyboard for Christmas with at least 4 lessons attached to it is guaranteed to make any young music lover smile. Keep in mind that you will also need: a keyboard stand and a set of headphones so your musician can practice without distractions.
Hope you found something that stood out to you! Let me know in the comments what you think about these products.