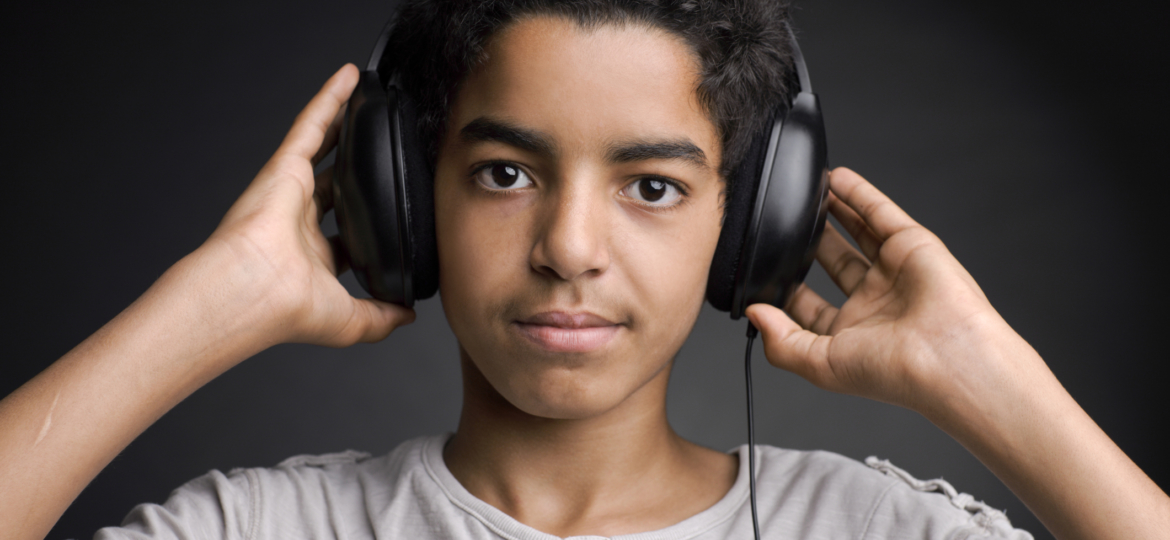 Ages 10 – 17
The pre-teen age is probably the time that you will see your child start to be drawn to popular and contemporary music. They learn about different musicians and performers they find "cool" through friends and TV and internet shows. There are probably instruments they think are cooler than others and famous people they want to emulate in some way.
Teens also consume music at a music higher rate than ever before, which is great because they can be exposed to lots and lots of different styles. Listening to music can be therapeutic, energizing, inspiring, sobering, emotional, or any combinations of the above.
This list is for teens who love music, even if they do not play an instrument. These products encourage listening to and exploring music in a variety of ways.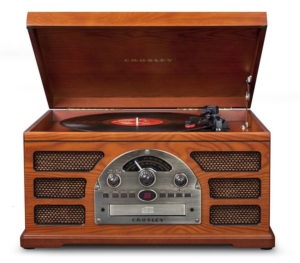 A gift like this assumes that you will ALSO introduce your teen to the amazing world of record stores. Do you know where you're local record shop is? You're going to need to find out. Luckily, even in towns where there aren't record shops you can often find a small selection of records at your local Barnes and Noble, as well as lots of online sources. This one in the photo above is the Crosley Rochester 5 in 1 Entertainment Center.
I wish I had this when I was a teenager! I may have to put it on my Santa wish list for the studio because I can just imagine how much fun I would have making picks with my students. It comes with lots of heavy card stock that can be punched out to make cool-looking picks. If you run out of cards you can also use this (hole punch, essentially) to make guitar picks out of old credit cards. It also comes with a pick holder so your young guitar player can easily transport their picks without them getting lost in their bags. If you go to Pick-a-Palooza's website you can find different card stock packs with lots of fun designs.
Karaoke System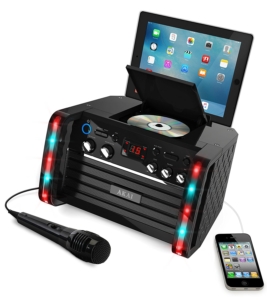 Karaoke machines are perfect for kids who love to sing. I'm sure your musical theater buff would LOVE to have a microphone and a bunch of music to sing along to. There are a few options here and you can decide based on what you are looking for. If your young musician has access to a tablet, I would recommend the Akai KS213 System because they can dock their tablet and then pull up lyrics and music that way. It also has the ability to play CD-G, which are the standard format for karaoke machines. If you want to stick with the CD-G format I would recommend the Singing Machine, which has a display so you can see the words. This means you don't have to hook it up to your TV unless you want to.
Bluetooth Speakers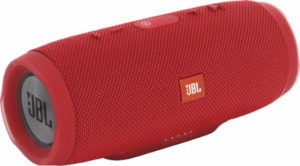 This is the JBL Charge 3. It is lightweight and comes with a secure carrying case so you can take it anywhere. They come in different colors so you can customize to your kid's preferences. Depending on the age of your child you may not need to purchase a higher-end speaker. But keep in mind that in the world of speakers, the higher price DOES have the higher quality sound. You would also do well with the Sony SRS-XB20 Speaker because it's a brand I trust, the cost is a bit lower, and it also comes in cute colors that teens would love.
This list was pretty broad, focusing on items that are fun and appeal to a wide range of young music lovers. If you are looking for a guide on how to select an instrument for your new-to-music young musician then sign up for my newsletter because I will be posting about that really soon.
And if you have younger kids, check out my other Musical Gift Guides for Toddlers/Preschoolers and Elementary-Aged kids.